Guest post
One of the best things about living in Venice is that I am able to enjoy the unique silence the city offers from dusk to dawn, when it becomes almost empty. I call it silence, but actually it's more like a magical sound, made of the waves that lull the small boats, of the steps of the few people that keep the city alive also at night, and of the birds, and the wind. It's not easy to find this type of silence, it is a special thing, but one day when I was speaking about it with my friend Francesca Rizzi, she told me she experiences something similar when she goes to her parent's home in the countryside, precisely in Rive di Refrontolo (in the Province of Treviso), and so she invited me to go with her for a casual lunch, to breathe in some fresh air and walk up and down the hills of her family's vineyard.
The area that surrounds the house is a beautiful wood, with lots of tall chestnut trees, hornbeams, ash trees, oaks and locust trees, and the trails are frequently crossed by boars and roe deers. Together with her husband, they are in charge of the grape farm and produce an organic prosecco, which they called Lunatico, as it follows the cycles of the moon.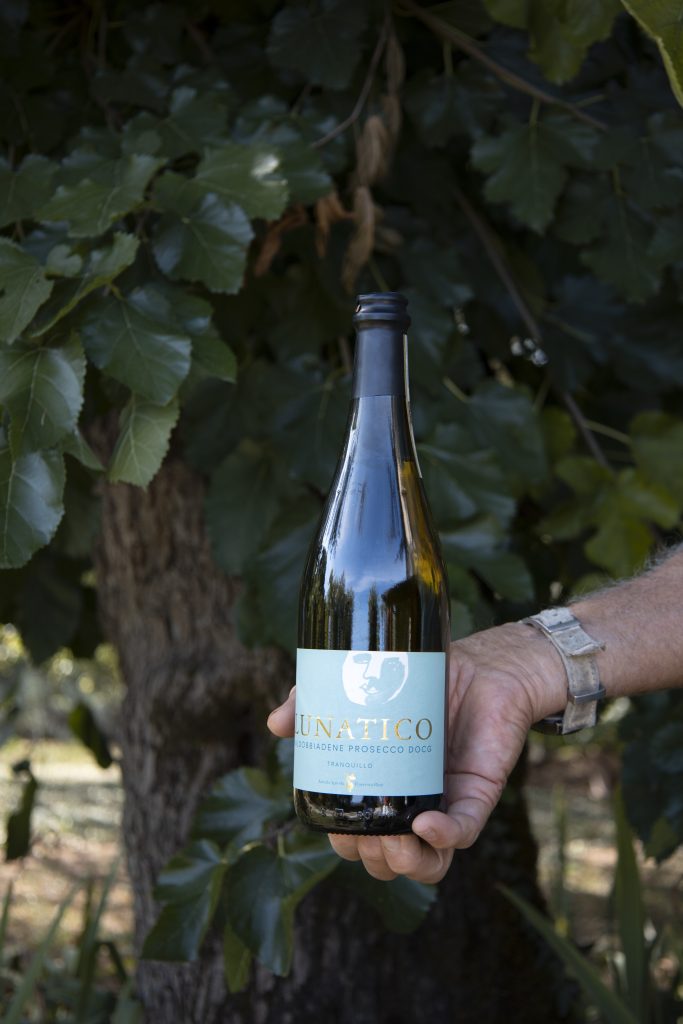 In general, the whole area of Conegliano and Valdobbiadene is known for prosecco. The original vineyards are all on steep hills, as the vines grow better if in a perpendicular position: the roots drain the water naturally, so there is no need to add chemicals to reduce the damage of possible water stagnation, and the soil is chalky and not too clayey. At the end of the vine rows, there are lots of roses, which have the function of warning if the plant is sick or has been attacked by some parassite, as these beautiful flowers show the signs of disease before vines do. Rodolfo and Francesca have opted for a 100% natural growing method, which does not foresee the use of any chemicals and accepts the risk of partial losses due to the action of hungry animals (especially roe deers!) or other occurrences.
They explained that it was them who planted the vines on their farms in the 80s, when the family inherited that piece of land. For them it has always been important to guarantee landscape preservation and biodiversity, because the idea is to leave a healthy environment to their kids and future generations and produce a wine that is good for the territory and also for the consumer. Nature, in fact, offers many methods to deal with possible fungus or pests, like applying human hair or macerated garlic or nettles, just to name a few, and it is our duty to do all we can to maintain the beauty we have been granted with. Taking care of the soil has become particularly important also because, due to an abuse of wine-making on plain areas, the earth has become sensitive and a lot more clayey than it is supposed to be, and there have been some episodes of dangerous landslides (in 2010 there was a quite serious one, which damaged local families).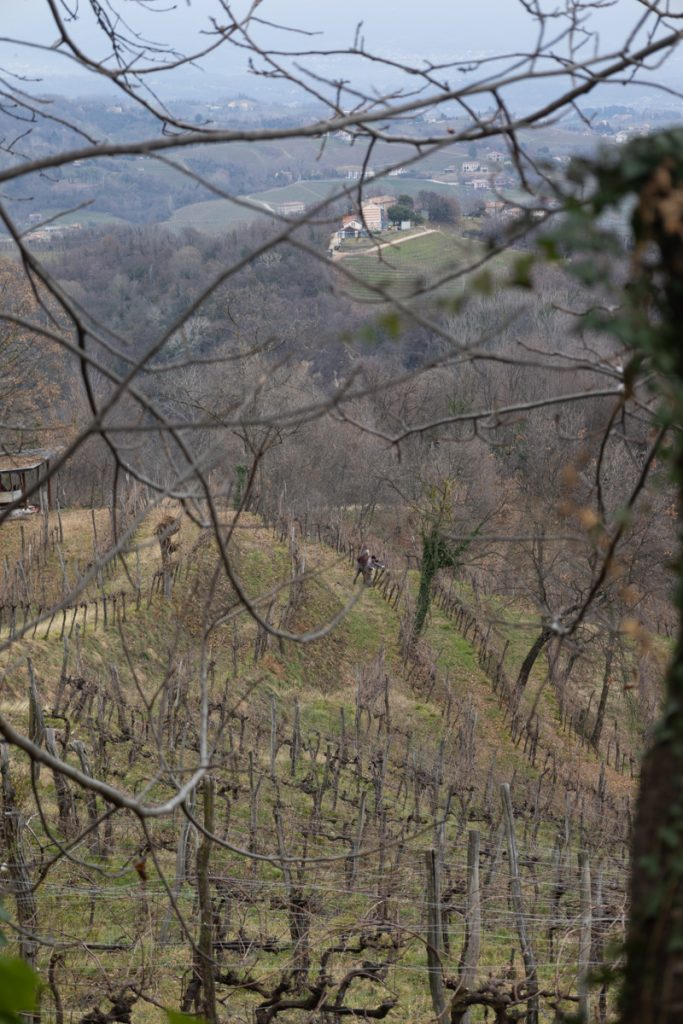 Another thing Rodolfo and Francesca did as soon as they started working on their land was to re-plant trees, as these too have been way too often sacrificed in the Veneto to plant (more lucrative) vines, this way hopelessly changing the landscape. There is an interesting article on this topic by University Professor Tiziano Tempesta, here's the link, and another article by journalist Bob Tyrer was published on The Sunday Times back in 2011.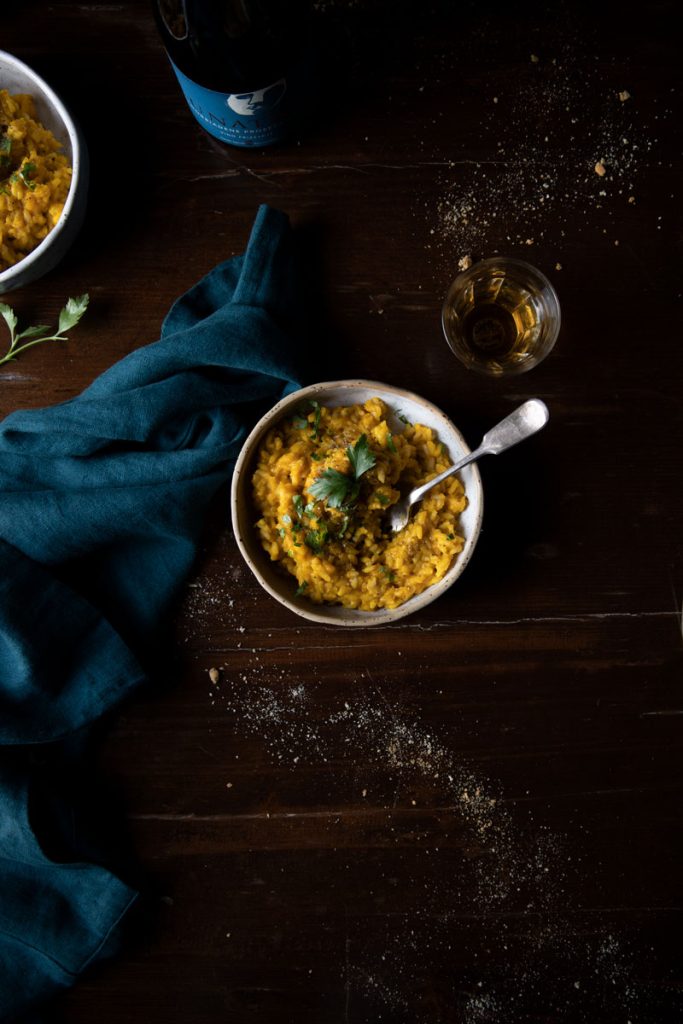 We arrived around 10 a.m. and were greeted by Francesca's mother. After a cup of coffee, we left for a walk and I was so impressed by all the different fruit trees: there were pomegranates, apples, pears, persimmons, hazelnuts, wild herbs (like nettles, so delicious in a risotto) and more. We fed the hens and the rooster and allowed them to go out of the coop for a while. I will immediately admit that making them go back in was a bit of a challenge, but I found it so funny! I will also admit that after all that walking I was quite hungry and devoured the delicious pasta that was waiting for us in the patio. Before returning to Venice, we picked some flowers and some fruit and during our final walk I even found out that my university professor of History of Gardens is one of their neighbours! I still remember her lessons and was delighted to meet her 10 years after my graduation:)
We returned by train, but when Rodolfo and Francesca bring the boxes of wine to their bookshop and cafeteria sullaluna, in Fondamenta della Misericordia, they use a wooden boat, exactly like in the past! They produce three varieties of prosecco: extra dry, frizzante, and tranquillo (all with warranty of controlled and guaranteed denomination of origin) and I brought home a bottle of frizzante, with the dark blue label. With the pomegranates received, I made some juice and combined it with a little bit of prosecco for an autumnal aperitif (BTW, this cocktail is called Tintoretto), and then Vittorio and I enjoyed the rest with a simple pumpkin risotto.
As you may know, I help Francesca a little with events and photos at sullaluna, where we will soon start proposing tasting events combining her wine to other local produce, so stay tuned! In case you are far away but would still like to support this project of landscape preservation, you can find the three varieties at this online wineplatform. Just use the drop-down window to see the costs and shipping prices for the different countries. Anyway, I hope to meet you at some point and have a toast together. Meanwhile…I'll leave you with this simple recipe for a seasonal pumpkin risotto, wishing you a lovely day and thanking you so much for reading and supporting! Buon appetito and talk soon:)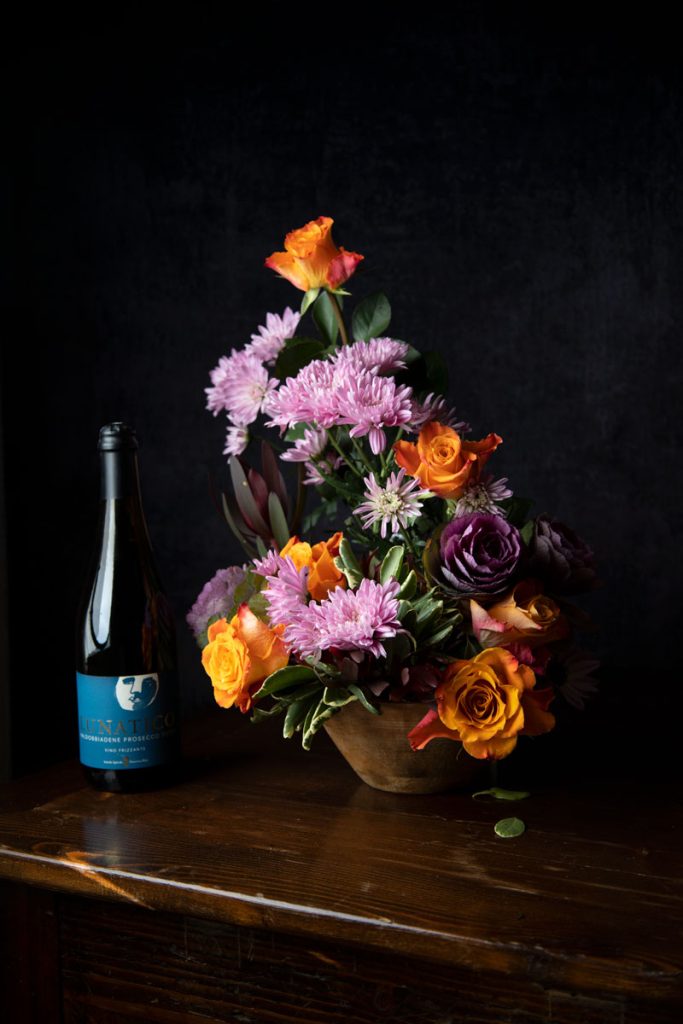 RECIPE: RISOTTO WITH PUMPKIN
Ingredients for 2:
1/2 pumpkin (about 250 gr) 3/4 lt homemade vegetable stock 150 gr Arborio or Vialone Nano rice 1 crushed clove of garlic 1/2 finely chopped red onion
salt and pepper
e.v.o. oil
Method: 1. Slice a pumpkin in half, with a spoon remove seeds. Slice one half into 3/4 wedges and bake with a pinch of salt and a few drops of olive oil at 180° for 50 minutes. Once ready, remove skin and roughly chop the baked pumpkin. 2. Pour a few drops of oil into a pot and when it starts to pop, add the crushed clove of garlic and the finely chopped onion. Lower the heat and add the pumpkin, stir for a minute and then add your homemade vegetable stock to cover (you don't need to add extra salt if your stock already contains it!). Bring to the boil, let simmer ten minutes and then blend it.
3. Pour a few drops of oil into a pan, add a crushed clove of garlic and the rice. Toast for a minute and add your pumpkin cream, alternating it with some stock. A tip is not to add the liquid all at one time, but gradually, a little bit at a time, and to keep stirring for the whole time, usually 15/18 minutes.
4. Once ready, let sit in the pan for five minutes before serving. Garnish with some black pepper and if you like, sprinkle a little bit of parsley.
For a soupier risotto, add more liquid. Anyhow, if you prepare it at lunch for the evening, the rice will absorb all the liquid, so just keep some pumpkin cream and stock aside to add the moment you re-heat it in the pan.
In case of left-overs, you can make some excellent polpette, fritters.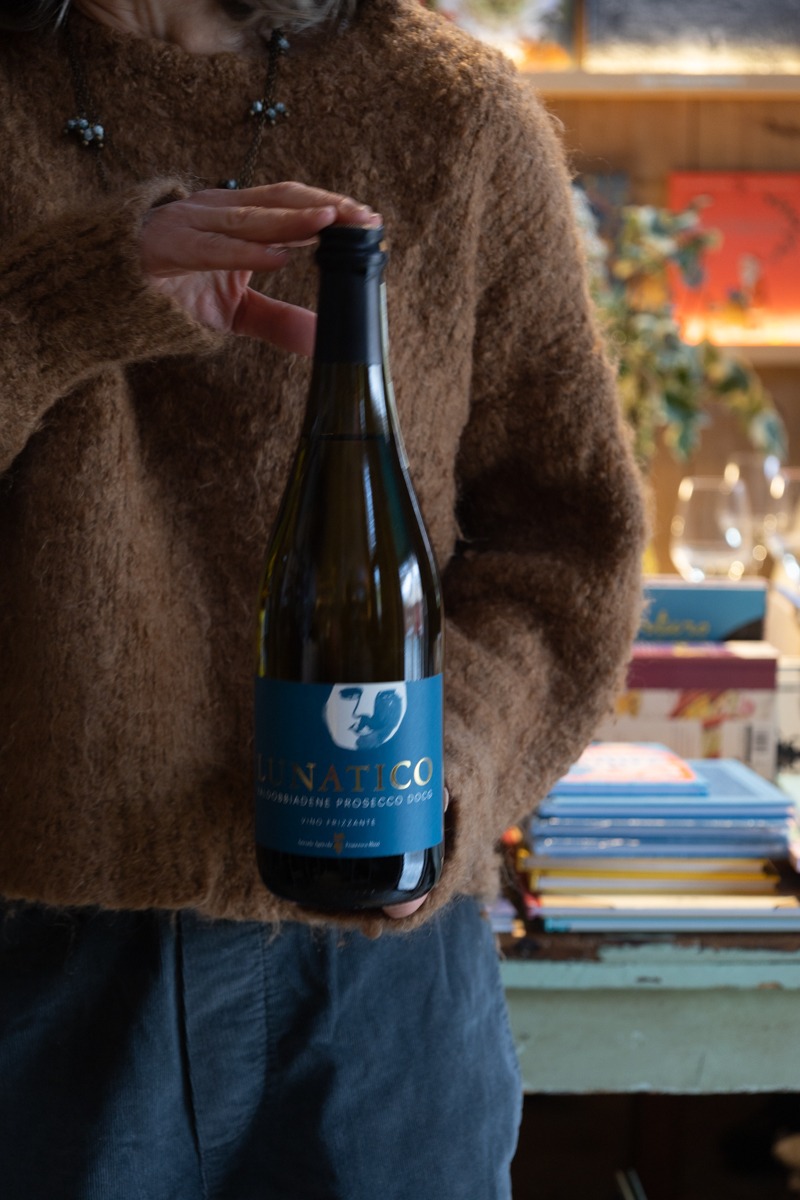 sullaluna – bookshop and vegetarian teahouse in Venice
address: F.ta della Misericordia 2535, 30121 Venezia (VE)
Phone_ +39 041-722924