Due to the lack of space and the delicate nature of some of the items we keep, it is not possible for us to expose them all. For this reason, we have drafted a post with a list of small gifts you can bring home from our bookshop. Just ask a member of the staff, and they will be happy to help you.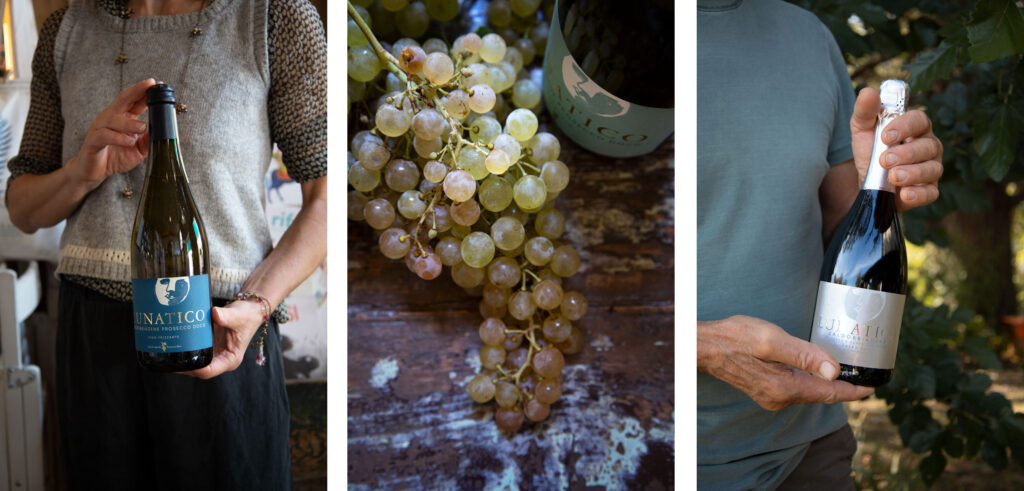 Organic Prosecco Lunatico DocG
We are very proud to offer our own organic prosecco, which we produce in the province of Treviso, in the beautiful area of Rive di Refrontolo, following the cycles of the moon and with the preservation of the landscape always in mind. We propose it in three varieties:
Extra Dry (13.90 €)
Frizzante (10.90 €)
Tranquillo (10.90 €)
To learn more about our wine and how we produce it, see this post.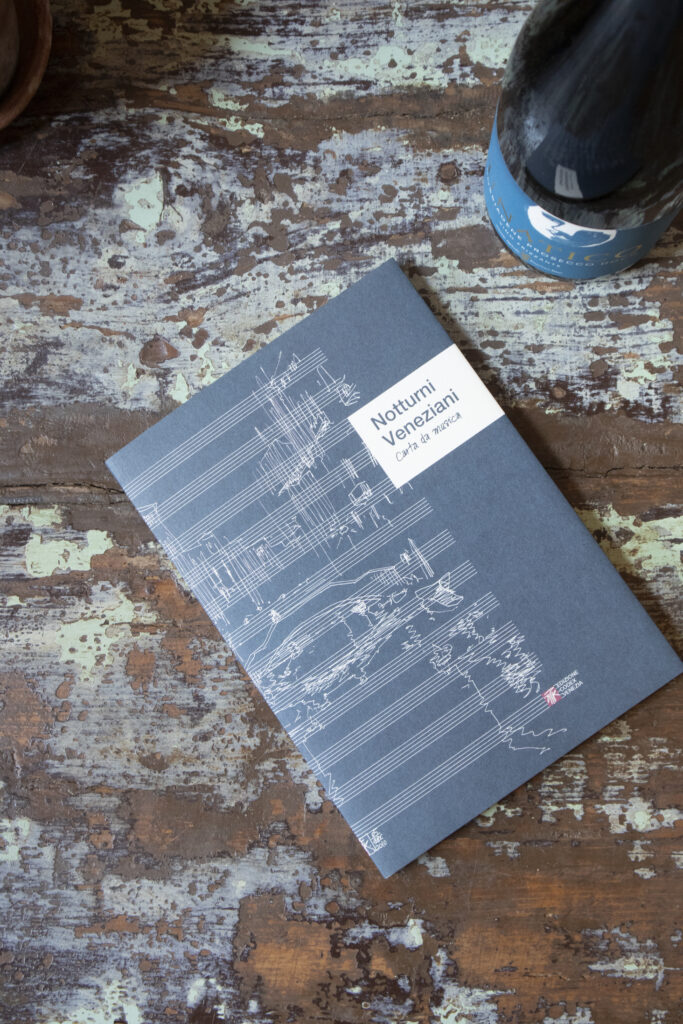 Notturni Veneziani | Venetian Nocturnes
A music notebook as never seen before, with original drawings of Venice by night, created by an artist we have the fortune to have at only one bridge distance from our bookshop: Nelson Kishi.
To learn more, see this post.
Cost: 18 €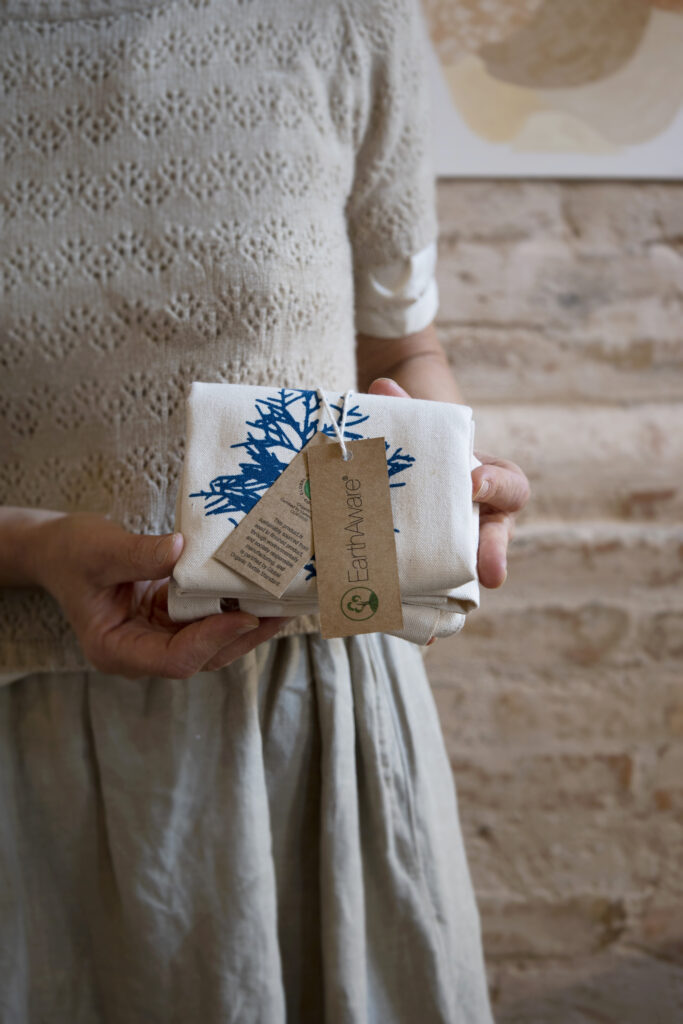 Organic Cotton Bags sullaluna
Thick cotton bags with the logos of our bookshop, inspired by some beautiful botanical cyanotypes.
Cost: 12 €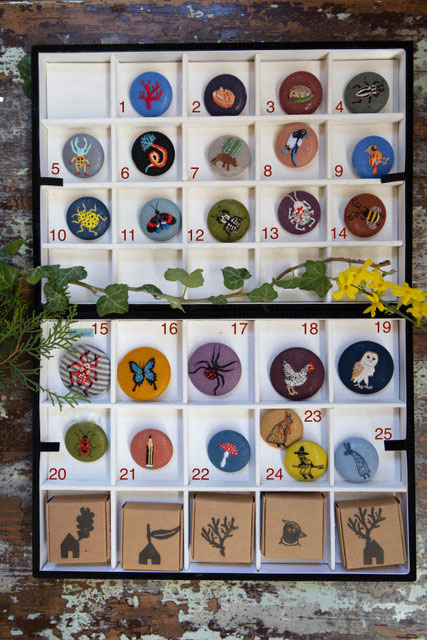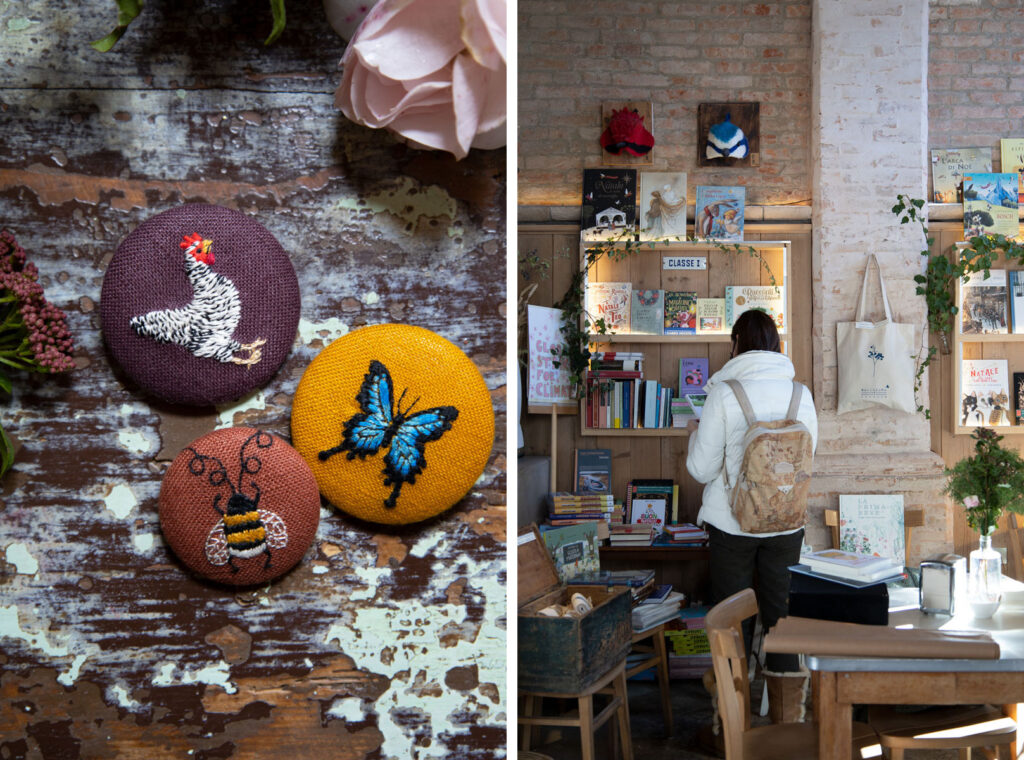 Hand-sewn pins
Designed by Italian illustrator Anais Tonelli on linen, these colourful pins are an absolute joy.
Many of the animals are the protagonists of her books.
Cost: the pins come in 3 sizes and cost respectively 25, 29 and 36 €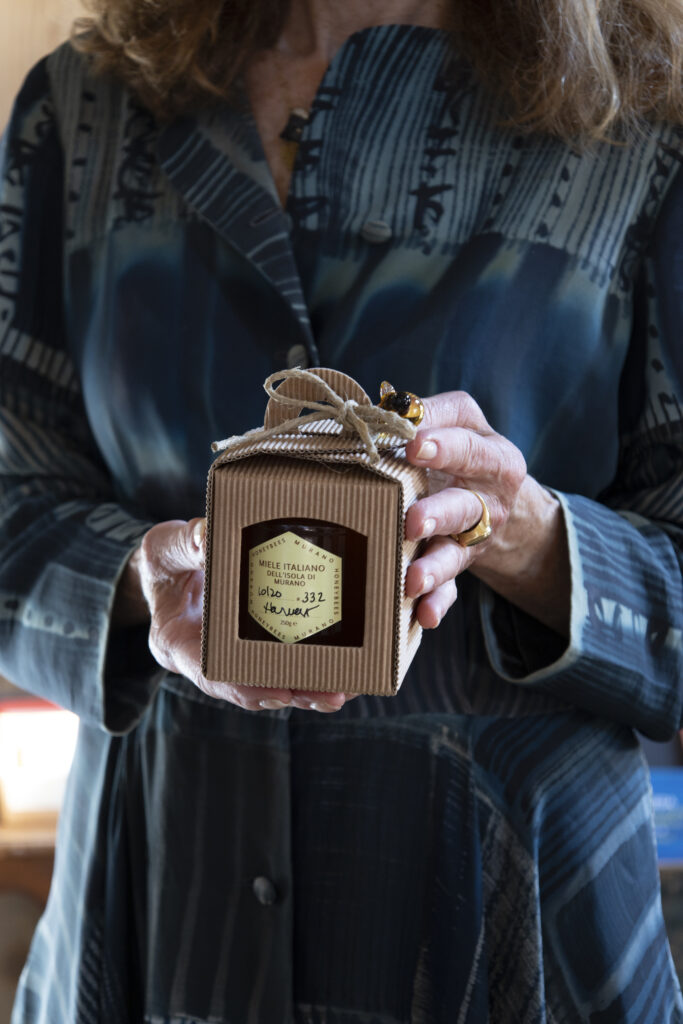 Honey from the island of Murano
Produced by Judy Harvest, American artist who lives between New York and Venice.
Incredibly active, among her many projects, this one dedicated to honey combines the production of glass to the attention for the environment, putting the attention on their fragility and the risk for us to lose them forever. The beehives aren't many and the production is limited.
Cost: 20 € for a 250gr. jar and a small Murano glass bee.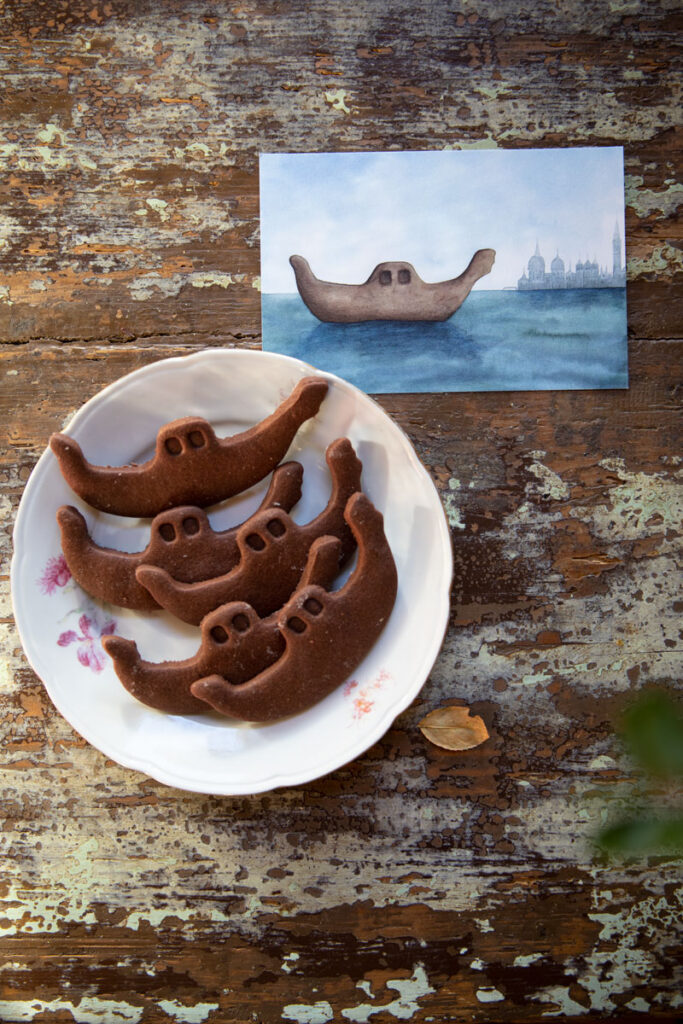 Venice Artisan Cookies
made by Le Dame Golose
Delicious homemade buttery cookies shaped as gondola, ferro da gondola and quatrefoils.
Cost: 4,50 euros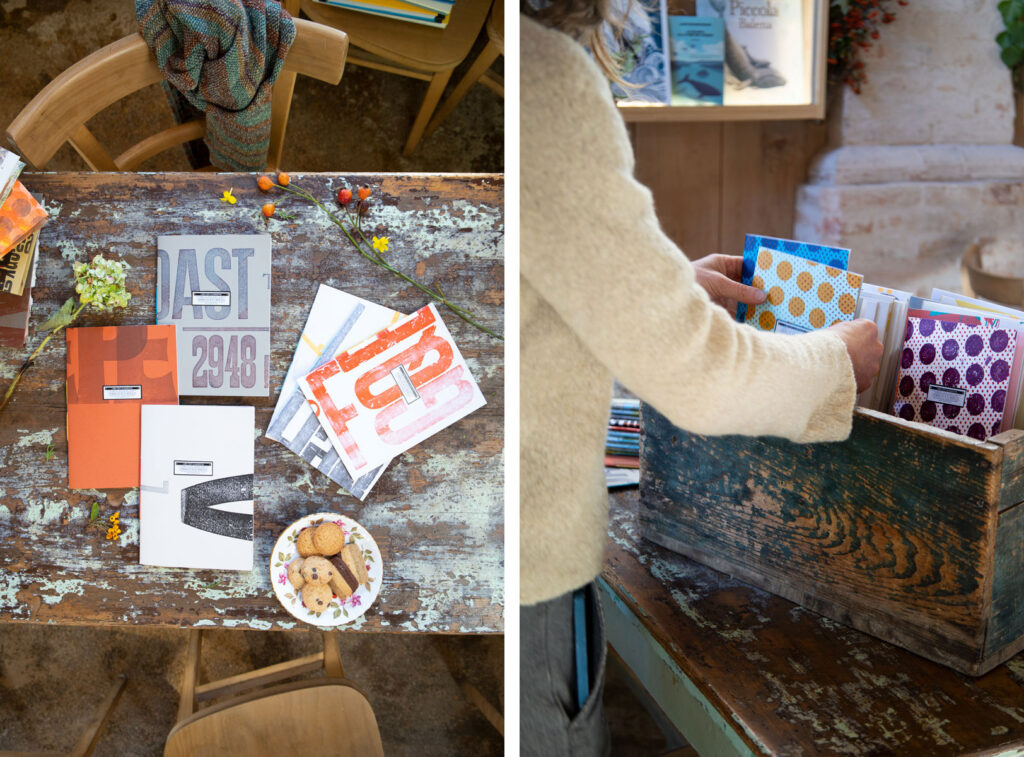 Libri Finti Clandestini copybooks
Copybooks realised by the artistic collective composed by El Pacino, Aniv Delarev e Yghor Kowalvsky, through a patient work of recovery of used paper, considered waste, then transformed into diaries, copybooks, posters and pop-ups.
Cost: from 10 to 18 €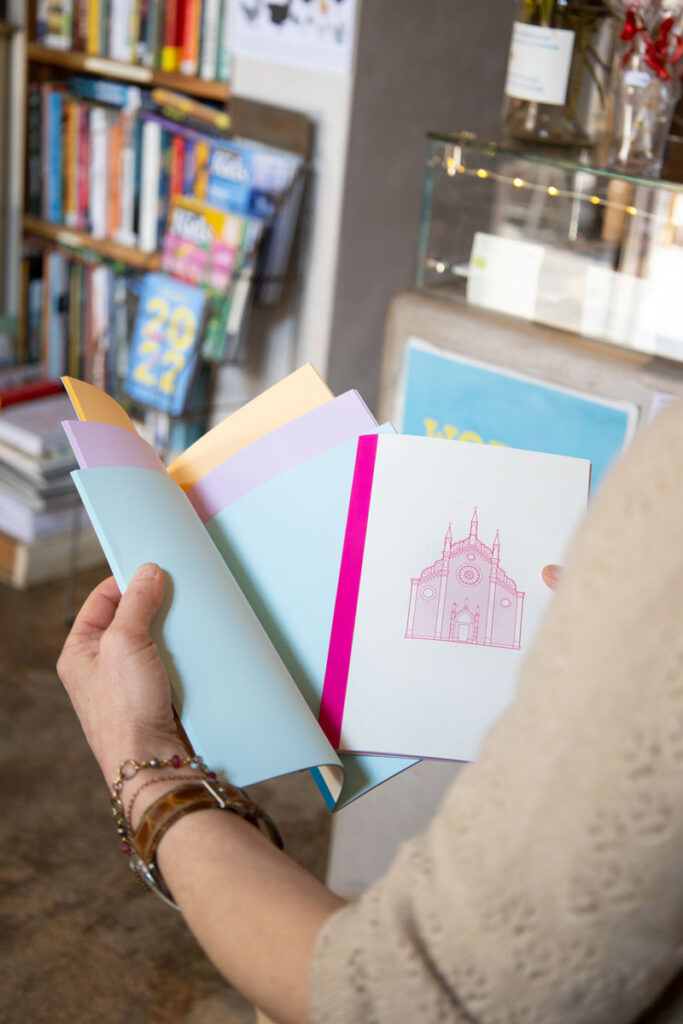 Venice Copybooks
Designed by Studio Saor
Cost: from 4 to 12 €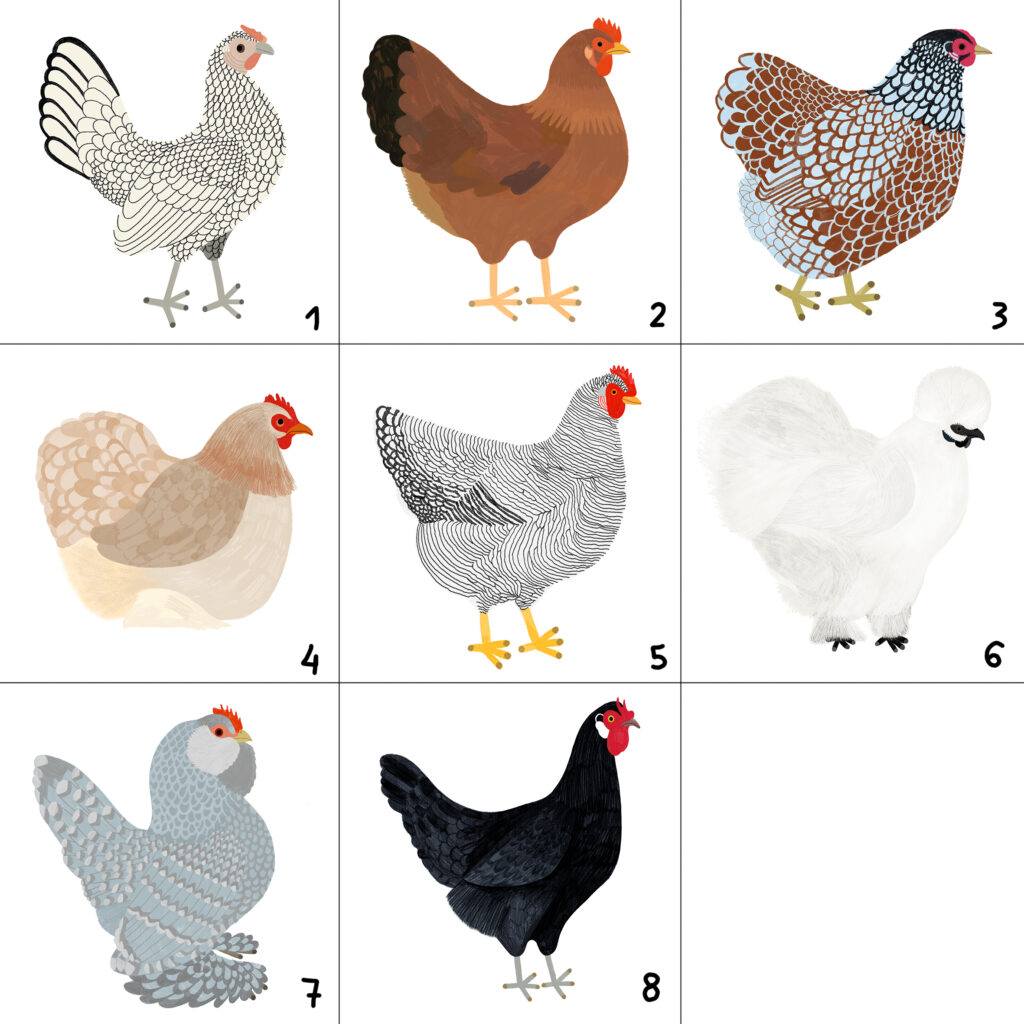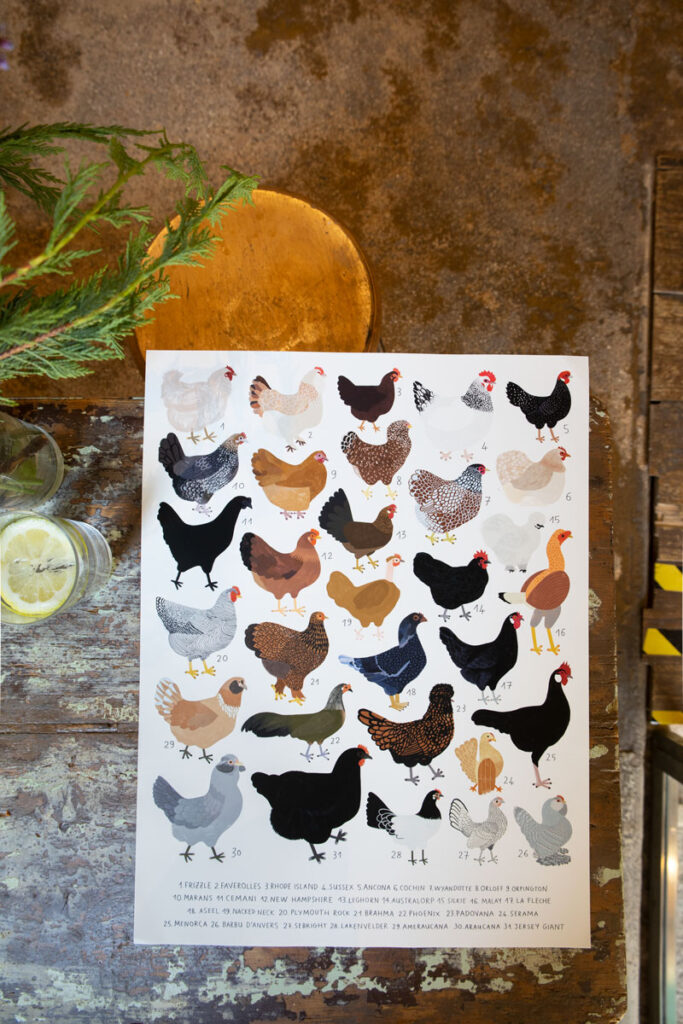 Prints from the book 'Chickenology'
Take home a print of a hen from the book 'Chickenology' by illustrator Camilla Pintonato, who now lives in Venice and has become a friend of the bookshop.
Cost: 35 €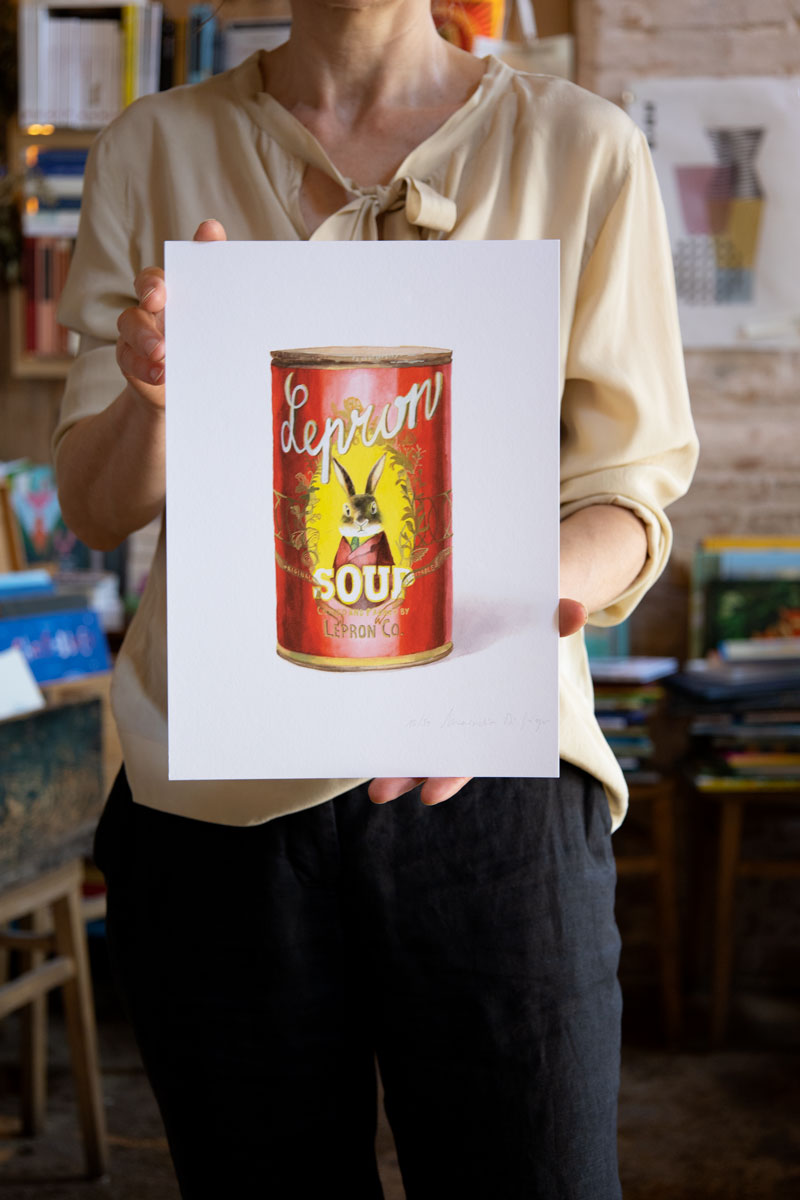 Prints from the book 'La Zuppa Lepron'
by Italian illustrator Mariachiara Di Giorgio, winner of the Andersen Italia Prize 2022
Cost: 30 euros
BOOKS ON VENICE:
Our independent bookshop reserves a small section to books dedicated to Venice, for readers of all ages.
Please find below some of the titles available in English and/or French.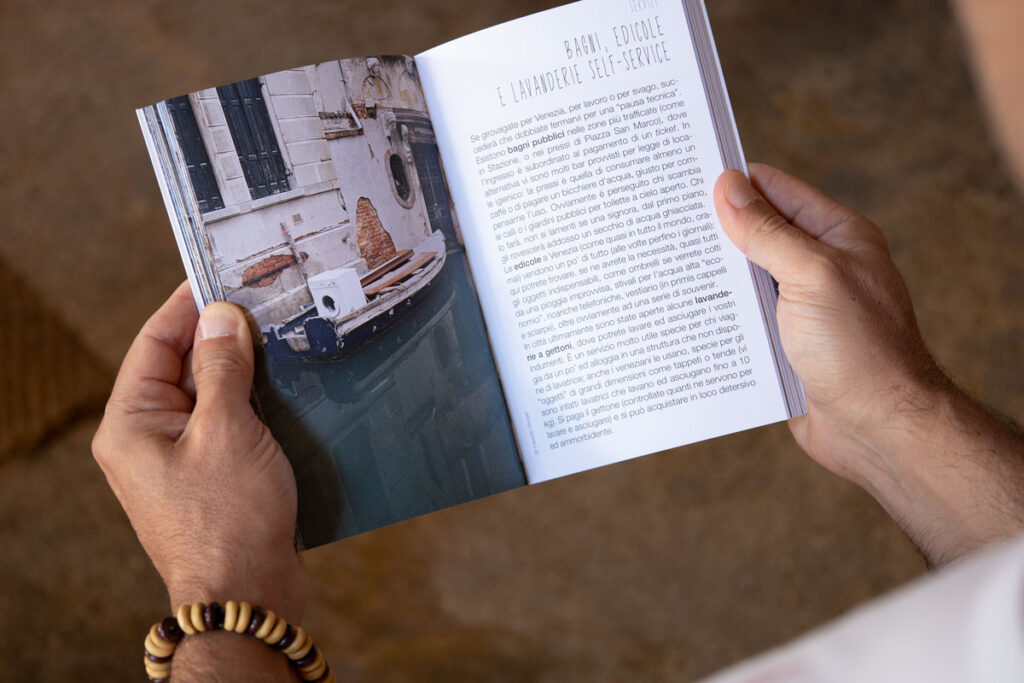 When in Venice walk in single file by Fabrizio Berger (Tostapane Studio, 2019).
An alternative guide with tips on how to experience the city in the best way possible, inspired by our local tradition. With beautiful illustrations and real life Venice pictures.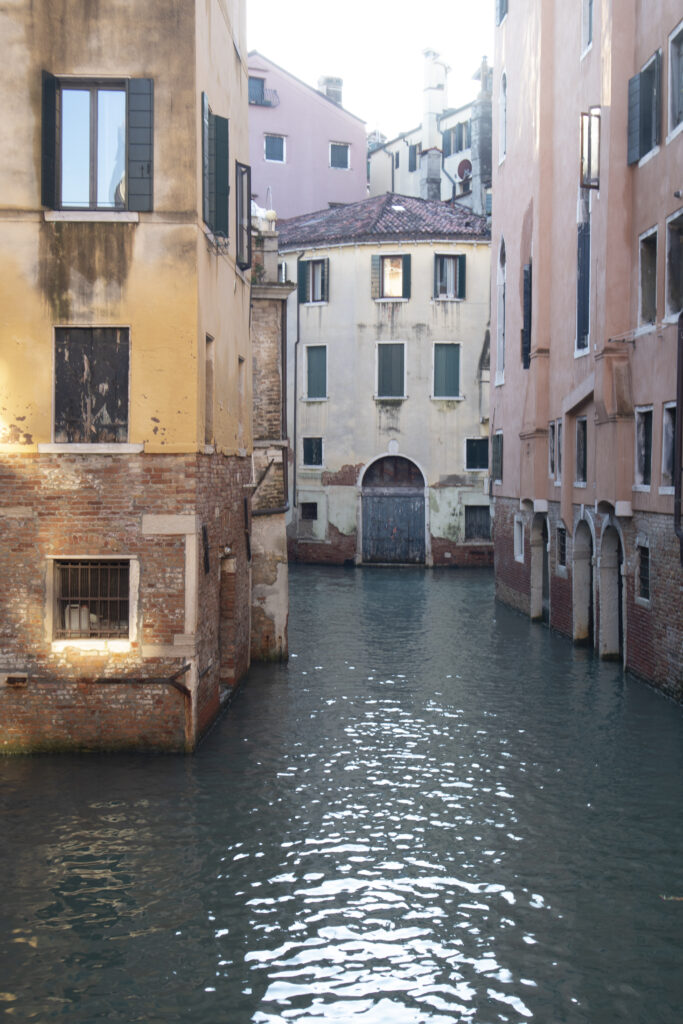 The Secret Venice of Corto Maltese by Hugo Pratt, Guido Fuga and Lele Vianello (Rizzoli Lizard, 2020).
Not a simple a guide, but the best way to discover the most seducing places of the city of Corto Maltese.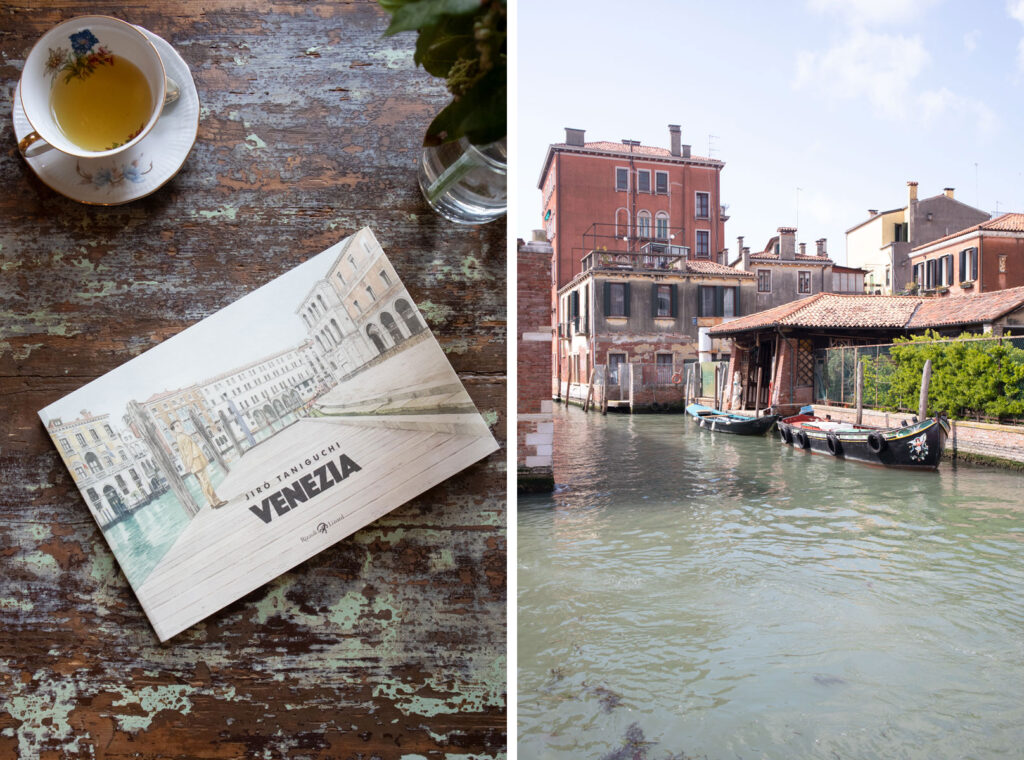 Venice by Jiro Taniguchi (Rizzoli Lizard, 2017). A masterpiece by one of the most known manga artists. The story starts in Japan, where the protagonist finds some old photos of his parents on vacation in Venice, and decides to trace their steps, so he travels to the lagoon and discovers a unique world. Beautiful illustrations, wonderful story. Fantastic book to give as a present, but also to keep for yourself!
Food & Love in Venice. Recipes from Antiche Carampane by Ranieri Da Mosto, Francesco Da Mosto, Francesco Agopyan and illustrated by Matteo Bertelli (Lineadacqua, 2017)
Venice and its food. History, recipes, traditions, places, curiosity and secrets of the Venetian cuisine of yesterday and today (Elzeviro, 2020) by Sally Spector. Wonderful cookbook with recipes that will guide you through the city.
And for children in Venice: